Merry Christmas!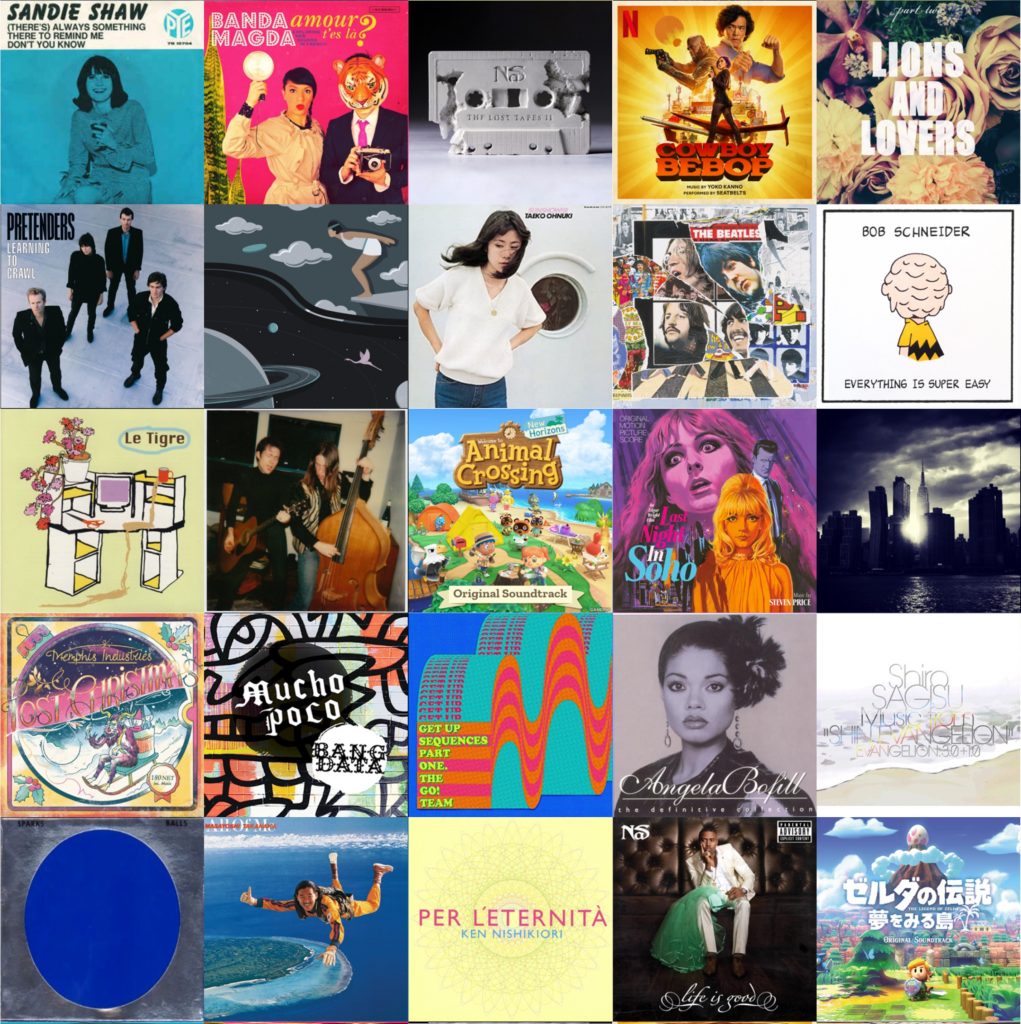 Around holiday times, I rarely have much to give anyone. I don't make much money, so I have to make something to give people. But what can I make? What would people really enjoy?
How about a radio show?
Everybody likes music, right?
That's it!
This is Episode 93.11: Ed's 2021 Yule Tide Mix.
As always, the mix is designed to be something you can listen to any time of the year. It's designed to be a gift, not only from myself, but also from my mother and father, who've shaped my musical tastes throughout my life. I like to smash the tastes of the three of us together, juxtaposing with little concern for genre, but still attempting to achieve musicality.
I hope you enjoy this mix.
May all your days be jolly, holiday or not.
| | | | |
| --- | --- | --- | --- |
| | Track | Artist | Time |
| 1 | Streets of Gold (REMIX) | The Brothers C. Berry | 3:33 |
| 2 | karma | Shiro Sagisu | 2:56 |
| 3 | FACE OF THE JESUS | Bob Schneider / Max Frost | 3:19 |
| 4 | Oh Tengo Suerte | Masayoshi Takanaka | 3:04 |
| 5 | Back On the Chain Gang | Pretenders | 3:45 |
| 6 | Downtown (uptempo) | Anna Taylor Joy | 3:23 |
| 7 | Cherry Wine | Nas (Feat. Amy Winehouse) | 5:53 |
| 8 | Cosmic Feeling | Flamingosis | 3:43 |
| 9 | White Winter Hymnal | Jesca Hoop | 2:16 |
| 10 | The Only Thing I Would Wish For | Angela Bofill | 3:07 |
| 11 | Kusuri o Takusan (So Many Medicines) | Taeko Ōnuki | 4:00 |
| 12 | Amor Califas | Bang Data | 2:27 |
| 13 | Net Rush | SEATBELTS | 2:01 |
| 14 | (There's) Always Something There To Remind Me | Sandie Shaw | 1:16 |
| 15 | I've Got a Feeling (Savile Row) | The Beatles | 2:40 |
| 16 | We Do It But Never Know Why | The Go! Team | 3:53 |
| 17 | La Japonaise | Banda Magda | 2:50 |
| 18 | Ballad of the Wind Fish (Shore Version) | Ryo Nagamatsu | 1:21 |
| 19 | New Years Eve (11:55 p.m.) | Animal Crossing Band | 1:47 |
| 20 | Happy New Year! | Animal Crossing Band | 0:17 |
| 21 | New Years Eve (12:00 a.m.) | Animal Crossing Band | 1:45 |
| 22 | Jarreau of Rap (Skatt Attack) | Nas (feat. Al Jarreau & Keyon Harrold) | 3:14 |
| 23 | Balls | Sparks | 4:20 |
| 24 | Get Off the Internet | Le Tigre | 2:14 |
| 25 | Being Gone | Todd Herfindal | 0:19 |
| 26 | Goodnight, Paloma | Serene Neon | 1:17 |
| 27 | River Run | Network Music Ensemble | 1:01 |
| 28 | Sourire Mito | MMZ | 1:23 |
| 29 | Per L'eternita (Piano Version) | Ken Nishikiori | 4:02 |
| 30 | Peaceful Times (Radio EdSoft Films Outro) | Miyagi Junko/Ice Cube | 0:48 |